Here is a recently interview with Greg Grunberg. Who knew Matt Parkman was such a practical joker...
You arrived on the Heroes set this morning at 5:45am. How long is a typical shoot day?
It depends on how much stuff I have, but they usually cram all of my stuff in one day. If you check the call sheet, #5 is all over the call sheet. So it's a big day for me. I have three or four scenes today. Twelve to thirteen hours. That's usually what it is, about a thirteen hour day.
With all that togetherness, who is the biggest prankster in the cast?
Definitely me. I literally prepare way too much at home, so I can mess around with the lines when I get here. I love to just totally f-ck around and have a great time and when they yell action, you bring it. This is the only way I work. I can't work any other way.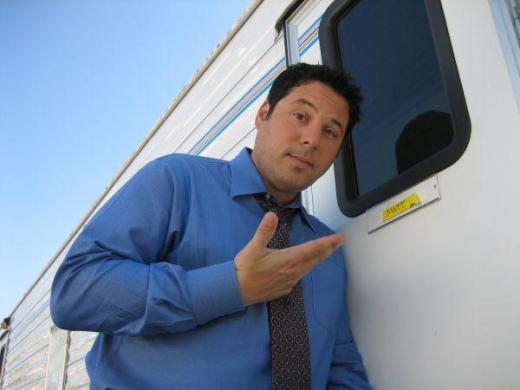 How do the other actors react to your on set antics? Do they join in?
If people want to see what we do between takes and between scenes. They can go to YouTube. Adrian Pasdar takes his little camera and we have been shooting these mini movies that are hilarious. 15 second, 30 second, a minute and a half little things. If you do a search for 'buckshotwon' on YouTube you'll see all of them.
Hayden, Sendhil, me... We've done all these little movies. That's what we do. It's fun.
Click here to read the full interview.
Matt Richenthal is the Editor in Chief of TV Fanatic. Follow him on Twitter and on Google+.