The winner of this week's Heroes Caption Contest summoned a classic movie, Ghostbusters.
What, exactly, were Molly Walker, Mohinder and Matt Parkman thinking during this scene? They were apparently very afraid of a certain, large evil-doer from the beloved Bill Murray film.
So check out the winning entry below now - posted by user "The Boogeyman" - and remember to play every week. Good luck and enjoy!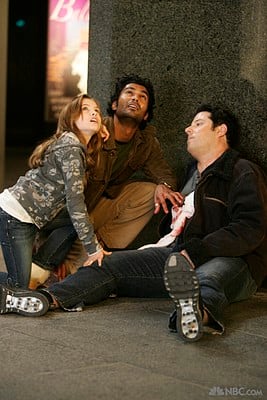 Oh no. It's the Stay Puft Marshmellow Man!
Matt Richenthal is the Editor in Chief of TV Fanatic. Follow him on Twitter and on Google+.