Penn Badgley was recently interviewed by TeenTelevision.com.
Here are excerpts from the chat:
TeenTelevision: How did you come to get this role of Dan in Gossip Girl?
Penn: My agents sent it to me and, initially, I was hesitant because I'd done so many WB shows playing the same guy; the nice guy with maybe a hard edge so, by the end of each show, I'd sort of transform the character into a cooler guy [laughs].
That was my pride acting out. But, once I read the script and I knew that Josh [Schwartz The O.C.] and Stephanie [Savage The O.C.] were involved, that's when I signed onboard because I knew it would be something special.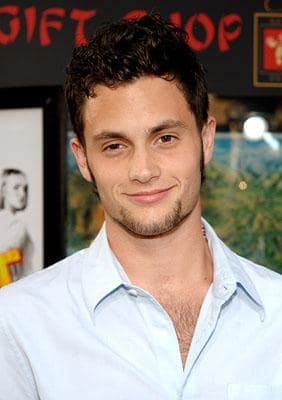 TeenTelevision: Your role seems more "meaty." You're the guy who has more to prove, the outsider. Has that been fun for you?
Penn: Yeah, it's always nice to be the moral compass of a show. I think he stands out as the heart and soul and a lot of people identify with him, maybe more than others. It's much easier to like the guy that's smiling than the guy that's scowling. It's great but also, I'm hoping that they'll explore some darker sides of his character so that he can really have some arcs.
TeenTelevision: Have you suggested anything to the writers and creators that you would like for Dan to do?
Penn: I'll suggest certain things... as a joke but, in general, they've got a handle on it. They know what they're doing. Suggestions of mine would be taken to heart but, ultimately, they have their own vision and I just go along.. at this point. Maybe in Season four?
Click here to read the full interview.
Steve Marsi is the Managing Editor of TV Fanatic. Follow him on Google+ or email him here.