What are the cool kids gonna be watching this fall?
According to research by OTX (the Online Testing Exchange) the show that 13-17 year olds are aware of and intend to view is The CW's Gossip Girl.
ABC's Pushing Daisies came in second in intent to view.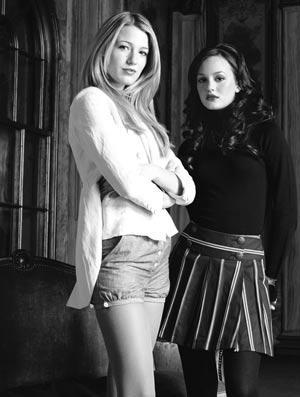 Other shows that teens show a high level of awareness of include NBC's Bionic Woman, CBS' Kid Nation and ABC's Cavemen.
The findings come from OTX's Teen Topix survey, done in conjunction with the eCrush social networking site for youngsters. About 750 teens across the country were surveyed about their TV viewing behavior and preferences during the week of August 6.
Bruce Friend, president of media and entertainment insights at OTX, said some people may be surprised by the survey's finding that when it comes to learning about TV shows, teens said on-air promotions and other ads are their source of information.
"For all of the hype surrounding blogs and video-sharing sites, it's important for networks and marketers to understand that a majority of teenagers still get information about new programming from TV ads and promos," Mr. Friend said.
And that information has made them excited to watch the adventures of Blake Lively and Leighton Meester.
Steve Marsi is the Managing Editor of TV Fanatic. Follow him on Google+ or email him here.