Van Hansis recently talked about the big controversy on As the World Turns: the kiss between Noah and Luke.
"The kiss between the two was a hit, as I think everyone involved knew it would be," Hansis said in his blog on the CBS website. "On YouTube the video was the second most watched for the weekend after it aired on CBS. The response Jake Silbermann as well as the producers and I have gotten has been so overwhelmingly positive.
In fact, out of the over 100 emails and letters I received, only one was negative. So in my mind that says that the pairing has a 99 percent approval rating. I consider that not bad for something that not too long ago would have been considered edgy."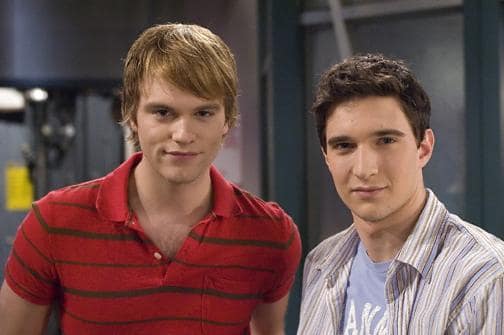 Still, the actor is also aware of those who don't want the Luke and Noah story to develop further.
"We need to accept each other and embrace differences of all kinds," he said. "We need not to label someone who has a different skin color, sexual orientation, social class, or country of origin as 'the other.'"
Meanwhile, Hansis thanks viewers who have embraced the controversial pair, as well as the long-running soap opera, which he's pleased to be a part of, while hinting that there will be more things in store for the characters.
"The letters I have received, the blogs I have read, and the message boards that I have visited make me really proud of the story that As the World Turns is telling, and I am so grateful to be a part of it. From everything that I have heard, the show is excited to continue moving forward with this story and I can tell you that Luke is just starting his journey. There is a lot more to come and I hope the fans stay with him for the ride."
Matt Richenthal is the Editor in Chief of TV Fanatic. Follow him on Twitter and on Google+.