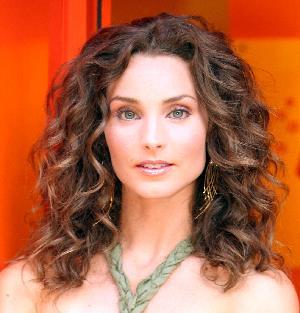 Saying
All My Children
star Alicia Minshew is beautiful isn't really news, we know.
She was voted one of the most beautiful women in daytime by Soap Opera Digest editors earlier this month, but the actress says her idea of beauty has morphed since she first started in the business.
Earlier in Minshew's career, she was all about glamor. Now, though, hunkering down at home with boyfriend Richie in her nightgown, face washed and clean, is her ultimate idea of beauty. And we couldn't agree more.
Overall, the highest compliment Minshew can hear h ow she looks a lot like Vivien Leigh's Scarlett O'Hara from the movie Gone With The Wind.
"And right up there with that is being told I look like Susan Lucci. Hello! The woman is gorgeous. To be told I look like those two women is beyond flattering."
Matt Richenthal is the Editor in Chief of TV Fanatic. Follow him on Twitter and on Google+.