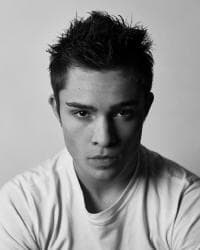 We love the portrayal of Chuck Bass by
Ed Westwick
.
But we also love hearing that the actor himself isn't exactly the spoiled snob of a player that Chuck is made out to be
"I'm actually in a relationship right now, I'm nothing like him," Westwick said in an interview with the CW11 Morning News. "I'm not the ladies man, I'm sorry. I'm a one-lady man."
Perhaps it's this difference between the actor and the character that makes Chuck so fun to play. Westwick continued:
"It is a lot of fun. Everybody keeps saying, 'What's it like?' He's… mysterious… [a] mischievous kind of guy, [which makes for] such an interesting dynamic for the group [and] for the whole show. From that point of view, it's a lot fun… because he… gets into all of the meaty stuff with the storylines."
Steve Marsi is the Managing Editor of TV Fanatic. Follow him on Google+ or email him here.