On Friday Night Lights spoiler patrol, Kristin Veitch of E! Online has some new scoop on Riggins and Lyla, as well as some other gossip about the show.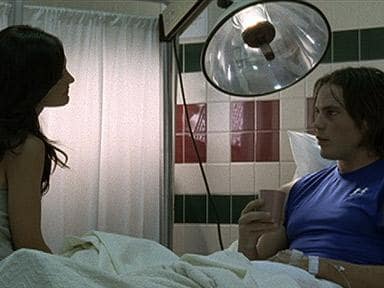 Follow the jump to learn more about what's in store for Tim Riggins ...
Will Riggins and Lyla get together?
I think yes, but not until close to the end of the year. In the meantime, Riggins has to deal with getting kicked off the football team and settling in with the Taylor family, with whom he'll be living for a while.
Lyla Garrity, meanwhile, becomes the co-host of a teen Christian talk-radio show, where she finds her cohost Chris more than a little attractive.
In other news, Tami Taylor is going to have massive separation issues when it comes time to drop off baby Gracie at day care. In fact, Tami walks into day care the first day and walks back out with Gracie still in her arms.
Maybe Riggins can babysit?
In other mini-Friday Night Lights spoiler news, producer Jason Katims has said the season will not turn into a courtroom drama revolving around the embattled Tyra and Landry. Hopefully the murder plot line is resolved in some form soon!
Matt Richenthal is the Editor in Chief of TV Fanatic. Follow him on Twitter and on Google+.