Over at E! Online, Kristin has posted the following, brief Heroes spoiler.
In response to the question of whether or not Elle (Kristen Bell) and Peter (Milo Ventimiglia) will hook up on the series, this television critic said:
Yeah, except he might have a minor beef with her for, I dunno, (spoiler alert) wiping out his memory and sticking him in a crate or something.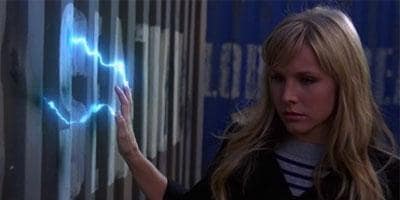 Interesting. Sounds like Elle is directly responsible for the state Peter finds himself in over the first few episodes of season two.
Matt Richenthal is the Editor in Chief of TV Fanatic. Follow him on Twitter and on Google+.