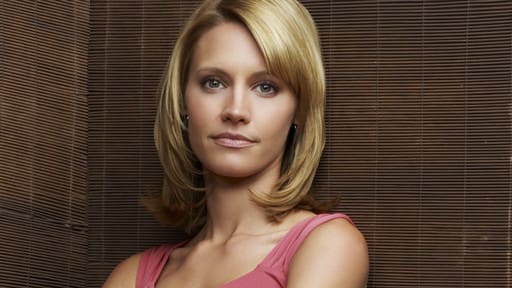 ABC's risky move of starting from scratch Wednesday nights is paying off,
Variety
reports, with Private Practice asserting itself as the fall's hottest rookie and Pushing Daisies continuing to show promise.
The network gambled with three new shows, all in a row, on Wednesdays.
In addition to Private Practice and Pushing Daisies, Dirty Sexy Money is hanging in there at 10 for ABC, as is NBC's 9 o'clock newcomer, Bionic Woman.
Not looking so hot on a busy night for first-year shows is CBS reality show Kid Nation, which has lost 1 share point each week since its debut, and Fox comedy Back to You, which also continued to decline in its fourth week.
Also carving out solid ratings are three non-scripted shows: Deal or No Deal on NBC, America's Next Top Model on the CW and Kitchen Nightmares on Fox.
According to Nielsen "live plus same-day" DVR estimates for Wednesday, Private Practice (4.9 rating/13 share in adults 18-49, 12.42 million viewers total) was up 9 percent week to week and won its hour by 3 shares over CBS' Criminal Minds (3.9/10 in 18-49, 14.55) and NBC's Bionic Woman (3.9/10, 10.28).
In an hour in which all three networks could be pleased with their performers, Private Practice is the decisive leader in 18-34 with a series-best 5.0/14.
Bionic Woman
ruled in all male demos; and
Criminal Minds
was just a tick out of the 25-54 lead behind
Private Practice
and stood as the night's most-watched.
Also in the time period, Fox's Kitchen Nightmares (3.0/8 in 18-49, 6.37) was up for a second straight week, and CW's Gossip Girl (1.3/3 in 18-49, 2.80) was roughly flat, placing second in female viewers 12-34 (3.1/8).
Opening up the night, the second episode of ABC's new Pushing Daisies (3.7/11 in 18-49, 10.26) was down 14 percent from its strong premiere, but won in all key ratings categories; it held up best among younger viewers, retaining a solid 94 percent of its premiere-week age 18-34 audience.
Largely on the strength of Private Practice, ABC won the night in 18-49, 25-54 and 12-34 while CBS won in terms of total viewers.
Steve Marsi is the Managing Editor of TV Fanatic. Follow him on Google+ or email him here.