In the latest news about Rock of Love:
In a shocking development, Bret Michaels is no longer with the woman he chose on the show, Jes Rickleff. It's amazing, we know.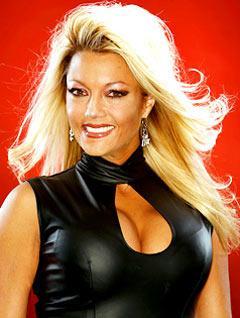 But while Jes may be out of the news, runner-up, Heather, may be getting her own Rock of Live spin-off.
"I'm moving to LA as soon as my house [in Las Vegas] sells," Heather told the New York Post last Thursday, adding the new four-bedroom house will also serve as a home to Brandi C. and Kristia.
She also randomly said that she loves Chris Crocker, a Britney Spears fan and blogger made famous by his tearful video plea on YouTube - and he'll be joining the three of them in the house.
"He's funny and hilarious," she said of Crocker. "He's very flamboyant and he's controversial which is awesome... I think a reality show with the four of us in L.A. would be a great idea."
Now that she no longer works as a stripper, Heather is hoping to launch her career in the entertainment industry. She spoke of a possible Rock of Love show for herself, similar to that of I Love New York.
"They're flying me out [this] week to talk about a few things," she said.
Matt Richenthal is the Editor in Chief of TV Fanatic. Follow him on Twitter and on Google+.