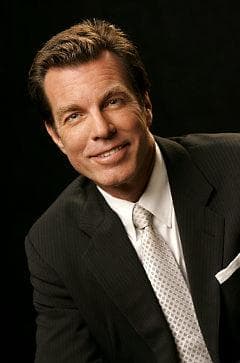 When Victor rescued Jack from the Clear Springs building collapse on The Young and the Restless, it was equally awkward as it was heroic.
"Jack has to thank his worst enemy for saving his life," Peter Bergman, who plays Jack, told The New York Daily News.
"At this point, Jack has his own heroic status from sacrificing himself for a Newman [Nick], so Victor acknowledges that," says Bergman. "But it's hardly a coming together of enemies to bury the hatchet. It's a moment where Jack acknowledges that, yeah, he wouldn't be here if it weren't for Victor. And Victor acknowledges that, 'Yeah, you did something for my family, too.'"
As for any The Young and the Restless spoilers, Bergman does reveal it's back to business as usual next week: finger-pointing will reign supreme.
"Jack's status as hero is terribly short-lived," says the actor. "The great story of this collapse is going to be, who is responsible for it? The evidence starts to point to methane drilling. What Jack and Nikki and the company did was build on land that had large methane deposits underneath. They didn't realize the extent of the deposits - and then somebody else decided to start drilling."
Matt Richenthal is the Editor in Chief of TV Fanatic. Follow him on Twitter and on Google+.