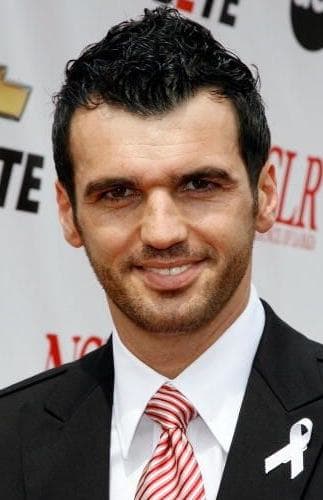 Dancing with the Stars? More like Fighting Between the Professionals!
Tony Dovolani is far from pleased about the comments of judge Carrie Ann Inaba; specifically, he's steamed about her referring to the "lifts" that Dovolani and his partner Jane Seymour were called out for during their October 15 performance.
"She does not understand what ballroom dancing is," Dovolani told People magazine "She's never done it herself."
The professional went on to say that lifts are not easy to qualify; they fall into a dancing "gray area."
"She's the inappropriate judge to pick on the lifts," Dovolani said. "She does not have a ballroom background... She really comes from the hip-hop world. While we have the utmost respect for her as a dancer - it's not as a ballroom dancer."
Dovolani added it's not as if Inaba doesn't know how he feels about the matter, as he told the publication that he presented her with a ballroom rule book the day after she criticized the couple's waltz for containing illegal lifts.
"Because she does not know anything about ballroom, I figured she should at least read the rule book," he said. "I highlighted the parts I wanted her to read including the description of what a lift is."
Her response?
"She laughed about it and gave me the finger," Dovolani said. "I thought it was a very ladylike gesture. I laughed because I thought I hit home. And then I paid for it [last] week because we got the lowest score from her."
Last night, meanwhile, Seymour was sick with food poisoning, possibly saving this couple from elimination? Who was voted off?
Sabrina Bryan, in an absolute shocker.
Matt Richenthal is the Editor in Chief of TV Fanatic. Follow him on Twitter and on Google+.