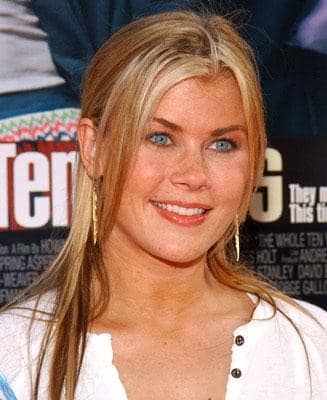 As host of The Biggest Loser - and someone who has struggled with her own weight - Alison Sweeney is careful about feeding her son sweets.
Therefore, the Days of Our Lives actress told a funny story about Halloween on her blog recently:
"I really don't let him eat candy at all, so it was hilarious to see him carefully select a piece of candy from each bowl, because he had no idea what he was choosing. But seeing the big kids get candy gave him a good idea that it was something he wanted!
My one saving grace was one lovely woman who gave him a little packet of mini-graham cracker type cookies, so when we got home, I pulled those out of the bag, and said this is what you got... and then dumped the rest of his loot into our out-going Halloween bowl. Is that mean?
I don't know, I just want to delay his interest in candy like that for as long as possible."
Matt Richenthal is the Editor in Chief of TV Fanatic. Follow him on Twitter and on Google+.