Welcome to the Friday Night Lights Caption Contest, a Monday tradition. Let's take a look at who won this week's edition of the Caption Contest.
It was a difficult call, but we chose LoveMeLyla. That caption poses a number of good questions! The winning reply appears below the pic. Scroll down to read the full list of replies we received for this past week's Caption Contest.
Thank you for playing and making Friday Night Lights Insider the best Friday Night Lights fan site online. Good luck again in this week's contest!
This week's Friday Night Lights Caption Contest image: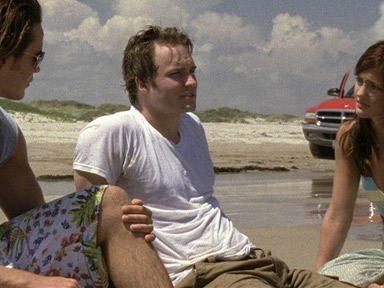 Lyla: "How did you swim to shore if you can't feel your legs?"
Jason: "How did you guys appear on land two seconds later?"
Matt Richenthal is the Editor in Chief of TV Fanatic. Follow him on Twitter and on Google+.