Kristin Veitch of E! Online reports that nurse Rose (Lauren Stamile) and Derek Shepherd (Patrick Dempsey) are definitely heading in a romantic direction in upcoming episodes. Rumor has it that Rose/Lauren is sticking around until the last episode before the strike â€" Episode 11 â€" and she'll be an increasingly bigger part of the plot, as Derek even calls on Rose to help save a surgery.
For those of you rooting for Meredith and Derek, the good news is that this new "McThorny" romance with Lauren Stamile's character becomes a thorn in Mer's side â€" she may just realize how very badly she wants a McDreamy ending. The bad news? According to sources, she might realize that a little too late.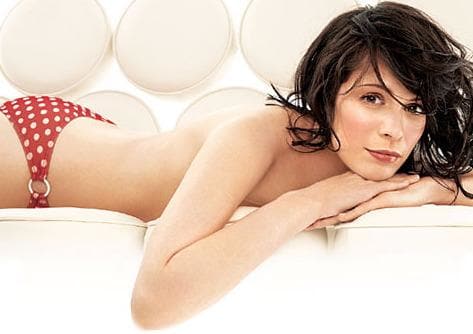 Lauren Stamile: A guest star and thorn in the side of Meredith Grey.
In other guest star news, the Writers Guild of America strike is apparently going to nix Joshua Jackson's appearance on Grey's Anatomy. Producers are hoping they can figure out another slot for the former Dawson's Creek star after the strike is put to rest, but that's contingent on his schedule. Stay tuned.
Steve Marsi is the Managing Editor of TV Fanatic. Follow him on Google+ or email him here.