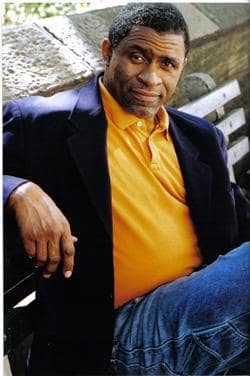 Look for Jerome Preston Bates to take on a central role on
All My Children
throughout November.
And in what ways will this veteran actor contribute to the show?
"I'm involved in a main storyline with everybody — Erica, Greenlee, Kendell, Aiden — I'm going to have a scene with everybody within the next couple of days," Bates said to Metro Spirit, a newpaper from his hometown of Augusta, GA.
"It's the only featured black character that they have on the show. It's a good role, a role of integrity and authority. They haven't put me into any slimy stuff yet."
The busy actor, who helped direct a series of plays in Georgia last month, is excited about his first soap opera gig. But he also acknowledges how hectic it can be.
"It's good work and it's a character-driven story. But it is a rather grueling schedule," Bates said.
We have no doubt it's one he's up for, however.
Matt Richenthal is the Editor in Chief of TV Fanatic. Follow him on Twitter and on Google+.