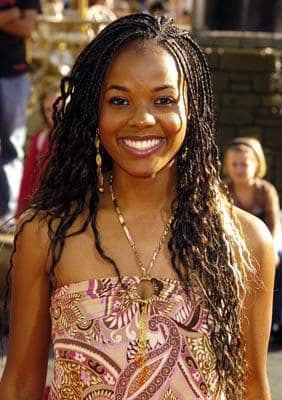 Will Monica Dawson be one of the Heroes rumored to die on tonight's winter finale?
Dana Davis doesn't hope so. The actress has had a blast portraying a character that actually has fun with her powers, as opposed to her fellow Heroes that come across far more burdened by theirs.
"In the beginning, the producer sat down with me and they said, 'Dana, most of the heroes on the show are burdened by their powers and we want to bring back the excitement, like with Hiro, in the beginning, who was so excited about his powers.'
They wanted to bring that back a little bit with Monica, which is refreshing and fun. I'm really excited to play somebody who is excited about their power," Davis told MediaBlvd Magazine in an interview.
So, what does the future hold for this woman with the really cool, photographic memory?
"Monica gets pretty tough. As far as whether she will be with any other heroes in some cool fights, we can only hope. I really can't say right now. But, I can say that you will see a lot of her fighting. It gets pretty exciting…
Monica is going to go to a place that no hero has gone before. It's going to be really fun to see her story unfold because it's something that's not been done on Heroes yet. It'll be very fun. We're sworn to secrecy. Sometimes [Heroes spoilers] get out, but we try to keep as much secret as possible," she said.
Matt Richenthal is the Editor in Chief of TV Fanatic. Follow him on Twitter and on Google+.