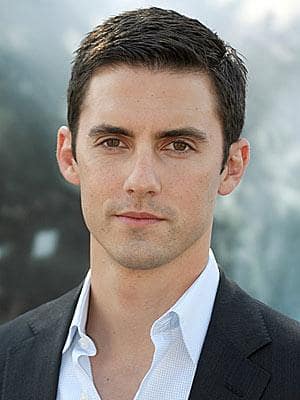 With no
Heroes
episode to preview for Monday, the least we can do is give you a glimpse into one of the show's most popular stars.
Here are a few interesting tidbits about Milo Ventimiglia:
1. He has a birth defect, which the actor describes as a "crooked" mouth, explained as dead nerves causing his lower lip to lie limp.
"It's so cute," Hayden Panettiere one said. "It's a flaw, and I hate perfection more than anything in the world."
2. In 2000, Ventimiglia traveled solo through Europe, where he spent his 23rd birthday in the small town of Ventimiglia, Italy. As you can guess, this is where his surname originated.
3. The actor loves punk rock, but has to be sure to watch his face:"I'm literally standing off to the side, freaked out about getting crushed or punched in the face, and having to explain a black eye to a producer or makeup artist at work," Ventimiglia told the New York Post.
4. Ventimiglia believes he's still being undermined by his Heroes character's boyishly long bangs. Show creator Tim Kring commented on it: "We have a disagreement over the hair, but we're moving toward [a compromise], and it's really cool."
5. Of his Heroes character's occupation as a male hospice worker, Ventimiglia said: "I showed up for the cast photo shoot with scrubs on and Greg Grunberg's in his cop outfit, standing tall, hand on his gun, and I'm like, 'Oh man, I'm a murse [''male nurse'']. Not a doctor, a nurse.'"
Matt Richenthal is the Editor in Chief of TV Fanatic. Follow him on Twitter and on Google+.