The New York Observer believes it is - because Gossip Girl is now spreading throughout the U.S. a disjunctive, distorted, ultimately dangerous, view of New York City, mostly through its depiction of real estate.
Like Friends in the 1990s and Sex and the City earlier this decade, Gossip Girl is giving the impression to those outside New York that real estate there is as affordable as anywhere and that being middle-class in New York means you live in a $2 million Williamsburg loft.
In last Wednesday's episode, the impossibly WASP-y grandmother of Serena (Blake Lively) who lives with her mom in the Palace Hotel, doesn't want Serena going to the ball with Dan, because Dan lives in Williamsburg with his dad, Rufus (Matthew Settle) a fading rock musician turned artist, and his kid sister, Jenny (Taylor Momsen) a wannabe socialite.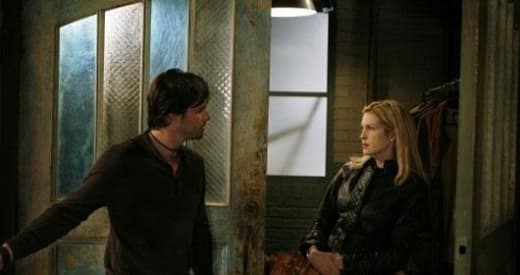 To Serena's snooty grandmother, poor insignificant Dan (Penn Bagdley) from Williamsburg, like Rufus (pictured) is just a working-class chum, good for feeding upon but not for taking around the Upper East Side.
That's just one example of Gossip Girl spreading the gospel of a New York City where affordability and leisure are easy to come by.
We must dash these notions quickly, lest a fresh wave of flyover country folk flock to neighborhoods like Williamsburg (just like they did in the 1990s) to waste some of the choicest years of their life coming to grips with the reality that $1,000 in this city is like $100 elsewhere.
Continue reading this commentary by the New York Observer ...
Steve Marsi is the Managing Editor of TV Fanatic. Follow him on Google+ or email him here.