Mandy Bruno blogged last week about several topics, including an updated on recent Guiding Lights tapings. Take a look at the entry: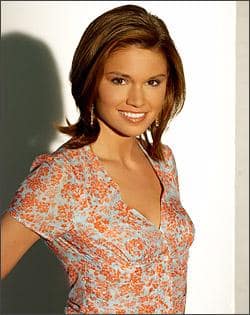 "
Guiding Light
is going very well these days! My storyline with Cyrus and Harley offers all kinds of fun twists and turns, and you will be surprised with the outcomes!! As some of you may know, the writers strike is still going, and while it has effected many a television program, we are not currently effected by the writers strike as we had many scripts pre-written, and we are taping pretty far ahead.
We are also begining to implement the new taping technique, which is VERY exciting. I am curious to see what the fans have to say! Finally, all of our outdoor scenes will take place OUTSIDE, (imagine that!) and people will live in real houses, (not just at the Beacon!) and when someone is in a car (they will really be in a car driving!!).
Needless to repeat, I am excited!!"
Matt Richenthal is the Editor in Chief of TV Fanatic. Follow him on Twitter and on Google+.