As Days of Our Lives fans know, Nadia Bjorlin made her return as Chloe Lane last week.
Her presence, of course, provided for an unfortunate surprise for Belle (Martha Madison). Here's what went down, in case you missed it: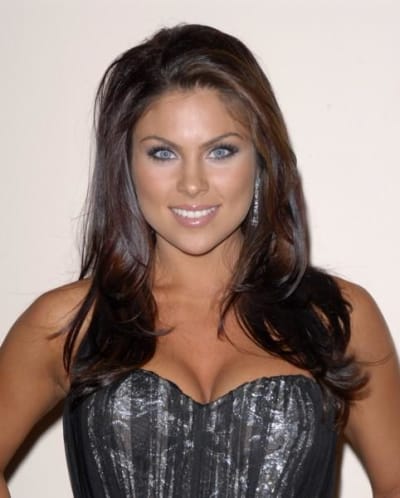 Upon her return to Salem, Chloe accidentally bumped into Belle in an airport hotel; she immediately assumes that Belle is on her honeymoon with new husband, Shawn Brady (
Brandon Beemer
). But she discovers her mistake when Philip (Jay Kenneth Johnson) - Chloe's former flame - steps out of the room.
The shocking encounter was enough to get the wheels in Chloe's head turning, as she immediately places Philip in the hot seat.
"Philip spends the next few episodes trying to convince Chloe that nothing's going on," Bjorlin told the New York Daily News. "He says, 'We're just talking about Claire, but we keep it from Shawn to keep Shawn from feeling jealous.' Chloe doesn't buy it for a second. She's a smarter cookie than that."
As you can imagine, there's a lot trouble ahead for Philip and Belle, while Chloe herself is going through changes, considering the end of her fairytale marriage to Brady (Kyle Lowder).
"She's not the same naive, sweet Chloe," Bjorlin said. "Even though Chloe has always had a bit of cynicism and sarcasm to her, it's been amplified since she went to live abroad, got married and is now divorced."
The Days of our Lives star added: "It would be easy to say, 'I'm back in town. I'm divorced. Now, I want Philip.' But we're not quite sure what Chloe's intentions are. She does instigate a little something with Philip, but then she realizes Philip wants nothing to do with her. He only has eyes for Belle."
Matt Richenthal is the Editor in Chief of TV Fanatic. Follow him on Twitter and on Google+.