Chris Daughtry, one of the leading acts of 2007 despite NOT winning American Idol, says the the show that made him famous "in a state of decline."
The Daughtry frontman recently spoke with Rolling Stone about the series. Considering that three well-known Idol finalist - Taylor Hicks, Ruben Studdard and Katharine McPhee - have all been dropped by their record labels over the last month, it's easy to see where he's coming from.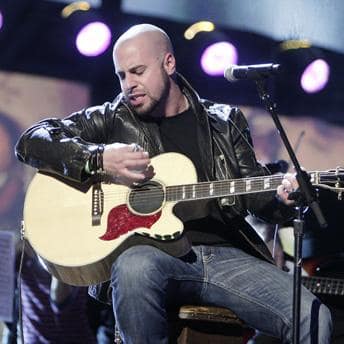 But Daughtry probably went overboard when he said that if the show doesn't right itself, "it's probably not gonna last too much longer." Ratings still soar for American Idol, Chris.
Overall, though, we agree with his assessment that the show's woes are largely due to its emphasis on untalented singers.
"People get tired of seeing people that suck," he says. "It's funny at first, but come on. They spend three weeks on people that can't sing, and that's what they're banking it on. [They should] find some people that you can really invest in."
Matt Richenthal is the Editor in Chief of TV Fanatic. Follow him on Twitter and on Google+.