When Rebecca Budig returns in the role of Greelee, her character and that of Alicia Minshew (Kendall) will have plenty of screen time together.
What might it lead to? Budig joked about that to The New York Daily News.
"Kendall and Greenlee are having a real big lovefest," said Budig, laughing. "I thought Alicia and I were close to making out the other day. One of these days, Ryan or Zach is going to have a fantasy and it's going to be us making out. That's where we're headed. I haven't made out with anybody yet, and I've been back three weeks. What the hell?!"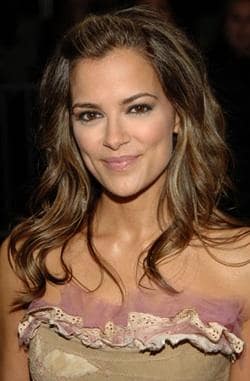 Budig won't be kissing anybody for a while, though, because Greenlee is about to fall gravely ill.
"Zach cut open this plant when they were in the bomb shelter and she drank from the root," said Budig. "She gets sick from that and has to go to the hospital. That brings Angie back to town."
What happens from there? Check out more spoilers from the show now.
Matt Richenthal is the Editor in Chief of TV Fanatic. Follow him on Twitter and on Google+.