Despite a new deal signed by the Director's Guild of America, Sandra Oh is playing down hopes that Grey's Anatomy's fourth season can be salvaged.
The Director's Guild made a peace pact with Hollywood's studios, leading many to speculate it could spark a resolution to the writers' strike - now three months old and counting - that has crippled the television season.
But the award-winning actress, at the Sundance Film Festival this year as a festival juror, remains more cautious than optimistic going forward.
"The longer we're out, the less chance we have of completing the season," the Canadian-born Sandra Oh told the Winnipeg Sun.
"I don't know the (DGA) deal. I don't necessarily think the DGA and the WGA have the same needs ... But everyone wants to go back to work. I was out on the line the other day and the writers are really, really suffering."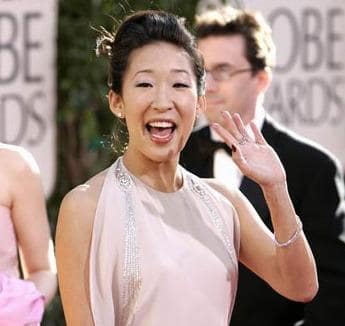 Sadly, Sandra Oh doesn't expect to wave the strike goodbye soon.
Even if Hollywood's scribes resolve their walkout promptly, that doesn't mean labor peace is assured - the industry's actors could still strike themselves, over many of the same issues, when their own contract expires in June.
"The DGA membership is less than 5,000. There are over 150,000 Screen Actors Guild members," Sandra Oh said. "Their needs cannot be the same, especially in terms of new media. Actors live on residuals."
So while Oh and everyone else in L.A. waits for an end to the labor strife, she's just thrilled to focus on seeing - and supporting - The Sundance Film Festival's latest crop of independent fare. Who can blame her?
"Why not champion films that don't have a giant budget?" she said. "Do we need to support the next M:I-6? I'm not here for that."
Take that, Tom Cruise.
Steve Marsi is the Managing Editor of TV Fanatic. Follow him on Google+ or email him here.