Everyone who has watched American Idol so far this season knows about Carly Smithson, Michael Johns and Asiah Epperson. They'll all been featured a lot before being chosen as three of the final 24 contestants on the show.
But what about those that are still relatively unknown, yet remain in the hunt for the Idol crown? Singers such as Garrett Haley (pictured( and Jason Yeager that have barely received any air time?
Don't worry, guys, says executive producer Nigel Lythgoe has two words for you: Kelly Clarkson.
"She wasn't shown at all [during the audition process]," Lythgoe told reporters in a conference call Friday. "There certainly is an edge in having [a lot of airtime]. But at the end of the day, it's how you come out [tomorrow] and Wednesday and sing your song."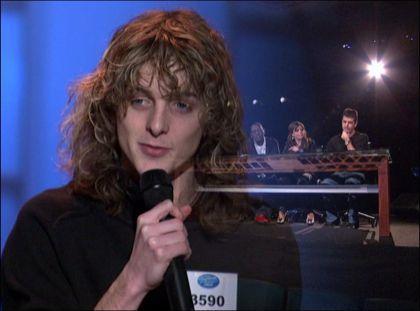 Matt Richenthal is the Editor in Chief of TV Fanatic. Follow him on Twitter and on Google+.