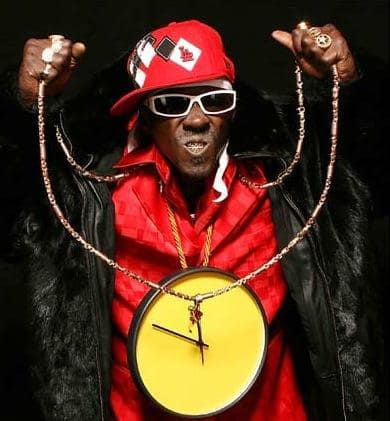 How does Flavor Flav feels about the third season of his reality show, premiering February 11 on VH1? He's got one word for viewers: bananas.
"You've got to upgrade. So I changed some things up in Season 3, and it's definitely going to be bananas. Let me put it this way: It's - wow - a whole different look," Flav said to TV Guide in a recent interview. "Some of the events are different. And I got in positions that you wouldn't expect Flavor Flav to be in. I'm going sky-diving and chartering planes to take girls to even more romantic places."
The series will follow a similar format to the show's first two editions, with the Public Enemy rapper whittling down a group of women vying for his affection. The first time around, he dissed Tiffany Pollard.
"Usually I give the girls nicknames, but not this time," Flav said. "The Season 3 girls let me know what they want to be called."
This season's cast ranges in age from 21- to 30-years-old, includes three women who work at Hooters, and five contestants who were chosen by online viewer voting.
"You can tell right off that I got a different batch of females! But don't worry; I weeded out the fake hood-rats and the spitters," the star of the series said. "People are like books. All you've got to do is read 'em, and I'm not dumb. I have a good sense of intuition."
Matt Richenthal is the Editor in Chief of TV Fanatic. Follow him on Twitter and on Google+.