A pair of the longest-running, most popular reality shows graced television screens last night. So, what happened on Project Runway and Big Brother? Let's find out!
Project Runway: The opening scene saw Sweet P not believing she had not been "auwted" by Heidi but was relieved to be staying for another challenge. Chris and Rami were both fairly calm as to the final challenge to determine which designer would do a runway show and Christian was relatively quiet, for once. -- Reality TV Magazine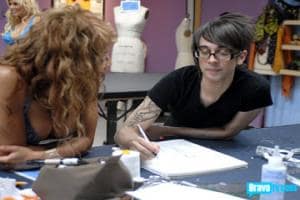 Big Brother: Following the Power Couple competition, Parker compares himself and Jen to Brad and Angelina. What else do you expect from a paparazzo? Jen is glad to win, because this means Ryan is also safe, as is their secret. -- Reality News Online
Matt Richenthal is the Editor in Chief of TV Fanatic. Follow him on Twitter and on Google+.