The following is a letter from Ricky Paull Goldin, who has announced his plans to leave the role of Gus Aitoro on Guiding Light.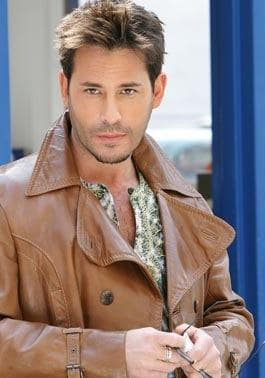 To my friends and extended family,
I want you to be one of the first to know that I'm planning on leaving Guiding Light when my contract expires in a couple of weeks. "Gus" has been a huge part of my life and I will really miss portraying him and bringing this character to life for you. My seven years on Guiding Light have been a wonderful experience.
Now it's time for a new adventure, a new chapter in my life. I will especially miss working with Beth Ehlers, since it doesn't get any better than "Gus and Harley."
Thank you! It means so much to me that you have shown your continued love and support for me and the character of "Gus."
I am sure that the powers-that-be at Guiding Light would love to hear from you as well. It is always good to let them know how you feel. That, of course, is your right.
You can write to them at:
Guiding Light
CBS-TV
51 West 52nd Street
New York, NY 10019
Matt Richenthal is the Editor in Chief of TV Fanatic. Follow him on Twitter and on Google+.