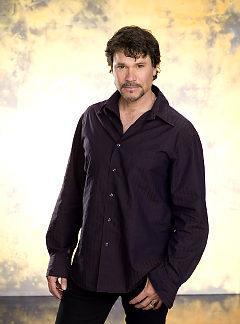 According to
The New York Dailly News
, Bo Brady is released from the hospital next week on Days of Our Lives. He attends his father's funeral.
"The nice part about the scenes is that all of Shawn's children give the eulogy," Peter Reckell, who plays Bo, told the newspaper. "Roman and Kayla are there, and Kimberly comes home for the funeral."
Yes, actress Patsy Pease is returning for a few episodes, which will give Days of Our Lives the opportunity to use flashbacks of the whole Brady family.
"You'll see flashbacks of who Pop was over the last 28 years," said Reckell. "Kimberly talks about how he didn't approve of her relationship with Shane and they have a flashback of that, which must have been in the '80s. Kayla talks about Patch, so we see that. I talk about how Pop liked any excuse to party, and then we see that. We're doing show 10,771 and my flashback was from 5,000- something, so it's pretty old."
Reckell added that the show will devote "one episode for the funeral and then another episode for the wake. The church is standing-room-only, and it's the same with the pub, where the wake takes place."
Read the complete Days preview now.
Matt Richenthal is the Editor in Chief of TV Fanatic. Follow him on Twitter and on Google+.