Check out the following review of the new Heroes soundtrack, courtesy of Entertainment Weekly...
Not unlike the superhero drama, the Heroes soundtrack swirls the familiar (classic Dylan and Bowie cuts) with the unknown (new tunes by Wendy & Lisa, who do the series' incidental music). '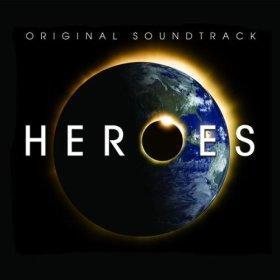 'All Things Must Pass,'' the first studio recording since 1998 by the Jesus and Mary Chain, may seem like the marquee attraction, but the group has mellowed too much with age. Focus instead on tasty exclusives from Imogen Heap, Wilco, and Yerba Buena, whose ''Maya's Theme'' transforms, Clark Kent-style, from an atmospheric slow jam into an Afro-Cuban throwdown.
Grade: B
Matt Richenthal is the Editor in Chief of TV Fanatic. Follow him on Twitter and on Google+.