While Julianne Hough might be a Dancing with the Stars champion, there's one dance this beauty won't go through with: the horizontal mambo.
We're talking about straight up, boning, people!
Indeed, the insanely good looking Hough claims she's a virgin, which might explain why she split with fiance Zack Wilson last year. For how long can a guy be teased?!?
"I want to be with that special person," Julianne says in the new issue of CosmoGIRL! "I think to have sex before marriage is an individual [decision] ... [waiting] will strengthen that relationship.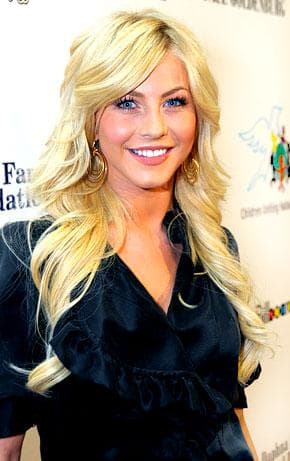 Hough added that she isn't judging those that do engage in pre-marital sex (rest easy, Paris Hilton!), "but I think when you say no, down the line, it will be a better decision."
"I tried to go out and mingle with people in the industry and date people, but I felt I was different than most of them," Hough says of her difficult dating. "I don't drink, smoke or do drugs, so those things immediately separate me. It's all very enticing, though."
Matt Richenthal is the Editor in Chief of TV Fanatic. Follow him on Twitter and on Google+.