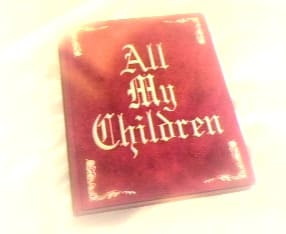 As any follower of All My Children knows by now, the series recently lured back actors Darnell Williams and Debbi Morgan after almost 20 years.
Brian Frons, ABC's daytime TV senior vice president, says the actors, who played daytime's first African-American supercouple, add diversity to Pine Valley's almost all-white population.
"We'll have a core black family on the show and I think that's really important," Frons said.
Research does state that minorities are loyal viewers to daytime dramas, once they get into the habit of viewing them. However, minority viewers also seek out characters with whom they can identify.
Frons says SoapNet is an important part of the future of daytime serials. Its current business model as the sole home of same-day episodes of daytime dramas isn't profitable enough and will likely evolve.
"As for ABC's soaps, I think you'll see them on the Web and on phones in the next 10 years," he said. "I think you'll be watching your soap on your computer during lunch or some sort of portable device."
Matt Richenthal is the Editor in Chief of TV Fanatic. Follow him on Twitter and on Google+.