On yesterday's broadcast of The View, Randy Jackson and Paula Abdul were asked directly about the gay stripper past of David Hernandez. Neither American Idol judge seemed fazed by the controvery.
"It's a singing competition," said Jackson. "If you look at the entertainment business, there's a lot of stars in a lot of different scenarios."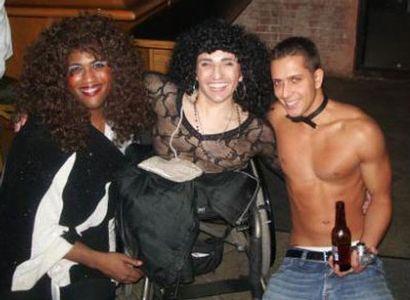 David Hernandez is the topic of an American Idol scandal during season seven.
The View co-host Joy Behar compared Hernandez's situation to that of second-season Idol semifinalist Frenchie Davis, whose past did make a difference when she was disqualified over nude pictures she posed for at the age of 18, in which she simulated masturbation for a kiddie-porn website.
"It was a little bit different," Abdul replied, with Jackson adding: "I think the circumstances were quite a bit different."
With Simon Cowell not participating in the interview, Abdul made some jokes at his expense.
"Simon represents the ugliness and harsh reality of how hard it is to make it in the business," said Abdul. "He would poop in his own pants if he had to face himself."
Well, okay then. We're gonna leave that image alone.
Matt Richenthal is the Editor in Chief of TV Fanatic. Follow him on Twitter and on Google+.