The cast and crew of Pushing Daisies made an appearance at this year's Paley Festival in Hollywood. Good friend Michael Ausiello of TV Guide has the full report, but here are a few fun tidbits from the panel:
Participants: Bryan Fuller (creator), Lee Pace (Ned), Anna Friel (Chuck), Kristin Chenoweth (Olive), Chi McBride (Emerson), Ellen Greene (Vivian), Peter Ocko (coexecutive producer), Dan Jinks (executive producer), Bruce Cohen (executive producer) and frenemy Kristin Dos Santos (moderator).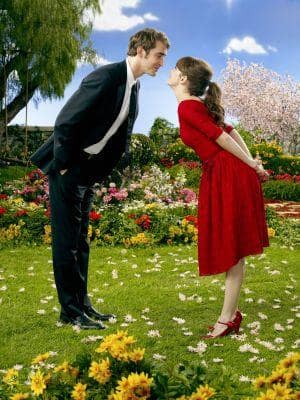 Kristin's Choice: Chenoweth chose Daisies over a starring role in Broadway's Young Frankenstein. "You have these decisions that come along in your career and sometimes they're not easy," she said. "But I definitely feel like I made the right one."
Wish List: Fuller wants Carol Burnett on the show.

Strike Fallout: "I think in the long run, [the break] was a really good thing for the show," Fuller admitted. "It gave us a chance to look back at the nine episodes and [figure out] what was working and what was not working. The arc of the first nine was a soft, romantic arc. In the second season, we want to do something a little harder and a little more aggressive in the style of storytelling. We learned a lot of lessons."
Spoiler Alert: Chuck will definitely find out who her real mother is in Season 2. "It's going to be interesting to see how she reacts to that information," said Fuller, "and how the Pie Maker tries to control her trajectory and how that will complicate their relationship. There are going to be some nice surprises."
Matt Richenthal is the Editor in Chief of TV Fanatic. Follow him on Twitter and on Google+.