Gossip Girl stars Blake Lively and Leighton Meester are the cover girls for the latest issue of Nylon magazine! You may click here for the full story, but we have some excerpts for you below.
Leighton Meester on playing her character on Gossip Girl: "Maybe I've known [Blair Waldorf] somehow or I know her in myself, and she needs somebody to portray her in a way that isn't completely harsh because she really could be so hated."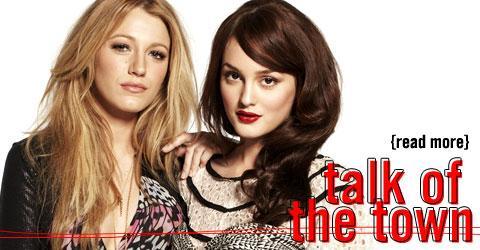 Blake Lively on how she almost turned down Gossip Girl: "[I thought] if there are pet monkeys wearing coordinating outfits, that's not something I'm going to want to be a part of... "
Leighton Meester on Gossip Girl styles: "Serena van der Woodsen is more thrown together and effortless and doesn't really care, and is just like, has this sexiness to her without trying, and Blair is really uptight and conservative and put together and everything has to be perfect, you know Chuck Bass is kind of cocky and he's just like, I don't know, a prick."
Blake Lively on the weirdness of online forums: "Yeah, it's kind of crazy but after the first Sisterhood of the Traveling Pants trailer even came out, um, I guess it's maybe I'm the only person with long blonde hair in Hollywood? I don't know, but everyone was like, 'Oh, she should be Serena.'"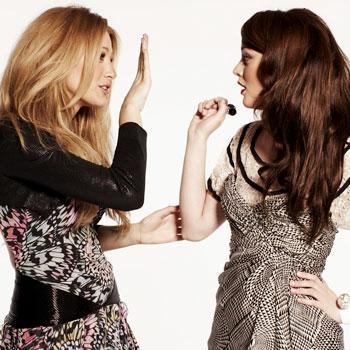 Blake Lively and Leighton Meester: Our favorite Gossip Girls...
Steve Marsi is the Managing Editor of TV Fanatic. Follow him on Google+ or email him here.