Technically, Jerry Douglas has never left The Young and the Restless.
Sure, his character of died in August of 2006, but he's resurfaced since during ghostly visits to his son Jack (Peter Bergman). Still, this use of Douglas didn't quite fill the void for many fans of the show.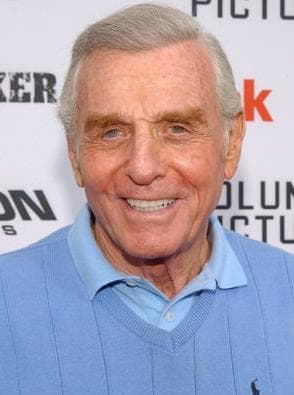 Therefore, the powers that be have decided to remedy the situation and introduce look-a-like Alistair Wallingford. Here's an
interview with Douglas
, as the veteran actor discusses how this unique return came about...
How did this "new" role come about?
I got a call from Karen [Rea], the casting director, and she told me how much she has enjoyed the ghost storyline over the last few months. Karen called me and said they wanted to talk to me about a new character and didn't say too much other than Maria [Bell] created it. She set up a meeting for me to sit down with them and find out what they had in mind.
I am very fond of Maria. I really like her as a person. She is very devoted to certain charities and my wife Kym has attended many events with Maria. She has always been very sweet to my wife. She is a very genuine person.
A couple of days later, I went to see them and they proceeded to tell me all about Alistair Wallingford, a drunken old actor. We decided how to disguise him a bit from my look. We talked about a beard and putting a hat on. We talked about him having a Scottish accent the first couple of days to make him even more grotesque to Jack and Sharon. My first scene was March 18, brief but hysterical. I walk in and they practically faint because he looks like a stumble bum actor.
Describe his character.
He is a devoted stage artist in his own mind. Many of the stage actors that I grew up around in New York as young actor who were devoted to the classics like Shakespeare didn't really have a great awareness of film and television. Today things are different, your exposure is so much greater with the Internet and so forth. But back then, the world was your stage and he is very theatrical. He has no qualms about telling you how great he is. And he is very charming!
Now that I have portrayed him for a few weeks, I think he is genuinely a good person with a good heart. He is a bit of a lost soul. He has no roots. A kind of wandering minstrel from theater to theater for most of his life but he loves the stage and he loves performing. I find him fascinating."
Whom has Alistair interacted with so far?
Jack and Sharon in the beginning and a little bit with Jeff. Ted Shackelford was very, very funny. We were both laughing after we finished our scenes. I worked with Katherine and Jill. Jess and Jeanne and I go way back so it was really fun to work with them. I just finished some scenes with Gloria and Alistair. He falls in love with Gloria when he sees her. He is really taken with her.
Jill wants him to find someone else but he is really taken with Gloria. He charms her, warms up to her. He is still very theatrical but he is more down to earth with her than anyone else that he has met.
Matt Richenthal is the Editor in Chief of TV Fanatic. Follow him on Twitter and on Google+.