As the Daily News in Los Angeles reports Kate Linder is the only active flight attendant for a major airline who is receiving a star on the Hollywood Walk of Fame.
Linder, who plays Esther Valentine on The Young and the Restless, never quit her day job after being cast on the soap opera 26 years ago this week.
"In the beginning, I didn't know what was gonna happen so I didn't tell anyone at the show that I was a flight attendant because I thought they might not take me seriously as an actress," the actress said.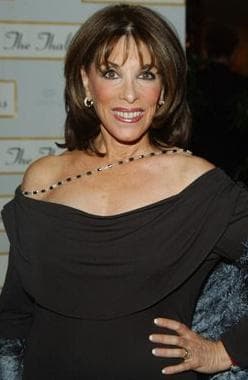 Linder currently works for United Airlines, havings been a flight attendant for nearly 30 years.
"I do the show during the week and fly on weekends," she said, adding that she's excited for her costars to be on Hollywood Boulevard on Thursday when Kate's star is unveiled across the street from the Roosevelt Hotel.
"I love the people that I work with," Linder said. "I love the show and I love the role. It was only supposed to be for one day." It seems once Kate gets a job, she does like to keep it!
Matt Richenthal is the Editor in Chief of TV Fanatic. Follow him on Twitter and on Google+.