In between donation phone calls to Idol Gives Back last night, we found time to watch a trio of other reality TV shows. Here's what we saw:
Top Chef: The guest judge is Ming Tsai, who Lisa describes as being known for his "east-meets-west cuisine." This challenge is all about a trained palate: it's the blindfold taste test. Antonia's psyched because this is her favorite challenge on the show... Reality News Online

Big Brother: James wasn't laying down on the job this week. After Adam replaced Sheila's nomination with James, the mohawked hamster went to work. His plan? Take out Natalie... TV Squad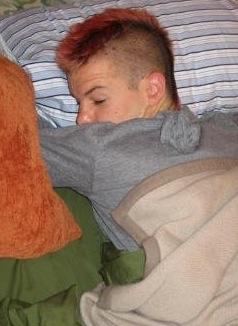 Pussycat Dolls Present: Girlicious: This week's oddly avant garde video message tells the girls that their challenge is about "Star Quality" - the ability to stand out in a crowd and turn heads and all that jazz. When they go to meet Robin, she tells them that the weakest member will go home... Zap2It
Matt Richenthal is the Editor in Chief of TV Fanatic. Follow him on Twitter and on Google+.