NBC will air a special "Incredible Hulk"-themed episode of American Gladiators later in the season, welcoming guest star Lou Ferrigno (pictured) to the arena with host Hulk Hogan.
Ferrigno played the bulky green super hero in the 1970s TV series version of "The Incredible Hulk." The American Gladiators episode will include a hulked-out Gladiator Arena and an exclusive 60-second preview from the upcoming movie The Incredible Hulk.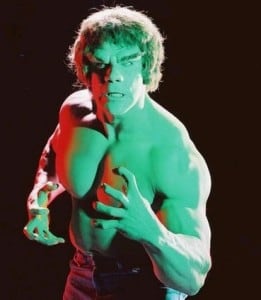 Look for this unique episode to air on June 9; the film opens four days later, according to The Hollywood Reporter.
For the episode, the show's Los Angeles Sports Arena will be revamped with Hulk themes. For example:
Approximately 1,000 pairs of Hulk Hands will be given to audience members to wear throughout the episode, while Gladiators will likewise use Hulk Hands while competing in the Gauntlet.
Matt Richenthal is the Editor in Chief of TV Fanatic. Follow him on Twitter and on Google+.