With the fourth season of So You Think You Can Dance set to premiere tonight, here are highlights from a chat host Cat Deely recently had with TV Guide:
How the show has evolved:
It's not necessarily trends of dance I've noticed, but definitely the dancers are becoming more aware that this isn't just a dance competition. It's to find America's favorite dancer, so it's not necessarily about who's the best technical dancer or who has the most training. It's actually about the person that America connects with the most and it doesn't matter how brilliant your dancing is.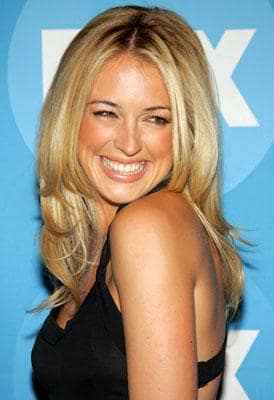 New styles of dance that might be featured:
It is everything that you know and love, but back bigger and better. Because the bar has kind of been raised, now we want triple back somersaults with extras and a run up the wall because we just get blasé about it. There will definitely be another amazing Mia Michaels routine that's going to give you chills. Wade Robson is also going to do something very special for us. Obviously, what we want to do is keep it fresh, too. We aim to surprise and delight, but all of the normal styles will be there too.
The potential cross-over of American Idol and So You Think You Can Dance:
Because of the success of it wouldn't surprise me if something else did happen. I don't know exactly in what form it will be or how it will happen, but there is obviously a synergy between both shows because of the production teams that work on them both. It was such a huge success it wouldn't surprise me if there was.
Matt Richenthal is the Editor in Chief of TV Fanatic. Follow him on Twitter and on Google+.