The first season of Gossip Girl has come to an end - but not without giving us a summer's worth of drama to talk about and pine for next season!
"Much I Do About Nothing" was everything we've come to expect from Gossip Girl, from scandal and romance to humor and heartbreak.
Did that b!tch Georgina get hers? Will Dan and Serena make it? What about Chuck and Blair? Or Lily and Rufus? What about the wedding?
Catch up on what you missed or relive it all in our episode guide!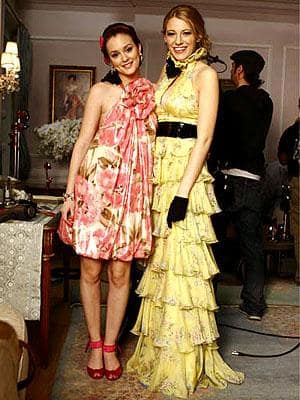 We're working on Gossip Girl quotes from "Much I Do About Nothing," and already have pages of photos, videos and music up for you.
Our staff's Round Table discussion is still to come, and you can feel free to talk about all things Gossip Girl in the Insider's official
Steve Marsi is the Managing Editor of TV Fanatic. Follow him on Google+ or email him here.