This is the best piece of reality TV news since we heard about I Love Money.
Sharon Osbourne has been tapped to host Rock Love Girls: Charm School, which is a spin-off of both Flavor of Love Girls: Charm School and Rock of Love. In case you somehow forgot, Saaphyri won the former series, while Ambre Love conquered all on the latter.
Breakout stars from both seasons of Rock of Love will come together under one roof to learn and grow in areas of etiquette, fashion, manners, and moderation. From Sharon Osbourne. Naturally.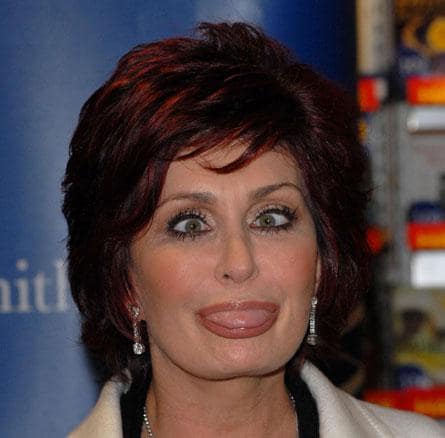 Here's the press release about the show from VH1:
As Headmistress of "Charm School," Sharon will attempt to strip the girls of their former rebellious and wild ways. And with some help from experts, hopefully transform the girls into fully rockin' ladies.
The contestants will focus on one lesson a week followed by a demanding test. Whoever doesn't measure up to the challenges of "Charm School" will be expelled. In the end, the last one standing will be rewarded with $100,000 to put towards her new and improved life.
There's no mention of it yet, but Daisy de la Hoya has to be involved in this show, right? Right?!?!
Matt Richenthal is the Editor in Chief of TV Fanatic. Follow him on Twitter and on Google+.