Connor Paolo made headlines and raised eyebrows on Gossip Girl when his character, Eric van der Woodsen, came out of the closet.
In a recent interview, the actor, 17 - who co-star Leighton Meester says is the biggest flirt on the set - talked a little bit about what it's like to star on Gossip Girl and to be a pseudo-celeb in general ...
Q: So a year ago would you have been at one of these things, and would you have imagined being introduced as Connor Paolo from Gossip Girl?
Connor Paolo: It's been an experience. To be a celebrity in New York City - I consider myself at the small end of that. So I'm shocked this stuff happens. There are many different aspects of the business. There are many different aspects of being an actor, and this is one of them.
Q: You guys are always getting spotted on the street too.
Connor Paolo: Well, Blake Lively, who is this big [he gestures very high], you know, like a towering moon goddess, and I have these highlights, and Chace Crawford you can spot from the moon, and Taylor towers over everyone. You've got a lot of people with really bright hair.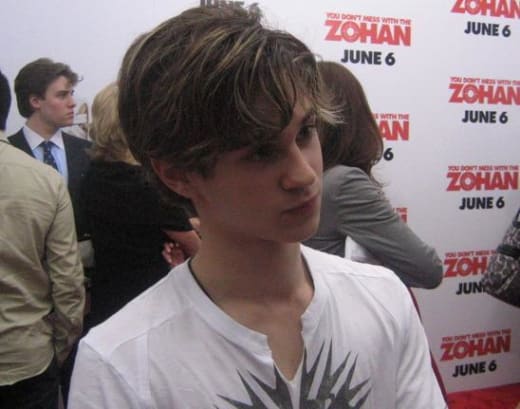 Q: Does it feel weird when people stare from the other side of the street?
Connor Paolo: No. Being a New Yorker makes you numb to thinks very, very quickly. So for the first day, sure.
Q: Do you have any hopes for the new season?
Connor Paolo: I'm hoping for some Eric-Chuck Bass time. And Eric gets badass. And I just hope it keeps going the way its going. I think it's great.
Q: Any other summer plans we should know about?
Connor Paolo: Being awesome.
Steve Marsi is the Managing Editor of TV Fanatic. Follow him on Google+ or email him here.