Fortunately, the plans for a reality show featuring Michael Jackson as the tutor of small boys were nixed (we're kidding... but would this even shock you?).
But Variety reports that sister Janet Jackson is developing a reality series.
The untitled project, which has already started casting, will feature the singer as she mentors a group of aspiring singers and dancers. It's essentially one big PR move for Jackson, who is launching a world tour on September 10.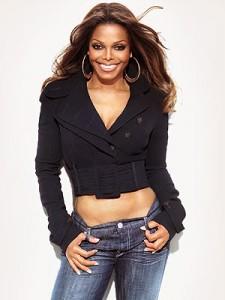 "It's really about finding who's the next Janet Jackson or Justin Timberlake or Usher," said executive producer Dave Broome. "And we'll find it from a pool of people who you wouldn't typically find it from. We'll go to YMCAs, church groups, local community centers and try to cast the show."
The series will reportedly take place in various street locations, as opposed to your basic studio soundstage; the potential prize could relate to Jackson's tour, such as a spot dancing with her on it.
Matt Richenthal is the Editor in Chief of TV Fanatic. Follow him on Twitter and on Google+.