Jason Mesnick isn't sleepless in Kirkland, Washington.
But the 32-year-old father three-year old Ty has a new email account for fans wishing to contact him. Sounds eerily like Sleepless in Seattle to us.
"I've gotten thousands of comments from fans," Mesnick said. "The generosity and the kindness is unbelievable. Every one is so sweet and nice. All the comments are pure love."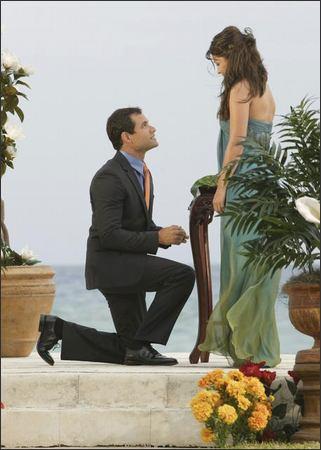 This proposal didn't end so well for Jason Mesnick.
In the finale of this season's The Bacheloette, DeAnna Pappas told Jason her "heart is somewhere else." That place, of course, was with winner Jesse Csincsak.
Since then, Mesnick's supporters have fillde his MySpace page with comments and bombarded ABC with requests to get in touch with him. Producers of the show finally set up a separate e-mail account just for him.
Fans can now contact Jason directly at fanofjason@gmail.com.
"This really was set up as a way to accommodate his fans who wanted to reach out to him, not as a way of finding a match for him," an ABC rep said, adding that Mesnick checks the address once a day and tries to respond to every message.
Matt Richenthal is the Editor in Chief of TV Fanatic. Follow him on Twitter and on Google+.