Kamar de Los Reyes has been on One Life To Live for almost 12 years.
The actor recently said he was thrilled to arrive in the imaginary town of Llanville more than a decade ago.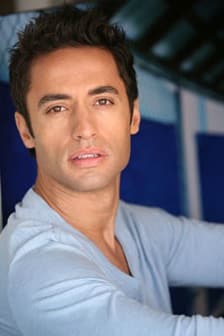 "I became a part of the first _ of one of the only Latino families on daytime television, on all of network television... And I'm not talking about just Latino families portrayed in sitcoms. I'm talking about a real Latino, a real Puerto Rican family who dealt with real-life issues.
I was extremely and continue to be extremely proud of that. I always felt extremely lucky and blessed and to this day am very grateful for that opportunity as a Latino, considering, you know, one tenth of a percent of Latino actors get that opportunity. And I was one of them."
Matt Richenthal is the Editor in Chief of TV Fanatic. Follow him on Twitter and on Google+.