Might former sex tape star Kim Kardashian shake what her mama gave her (and what most of the free world has already seen) on the coming season of Dancing with the Stars?
That's the buzz from the New York Daily News (courtesy of TV Guide). According to gossip columnists Rush & Malloy, former Dancing with the Stars champion Helio Castroneves was overheard at the ESPY Awards last week saying that Kardashian will be among the celebrity samba-ers when the reality competition returns September 22.
Is Kim Kardashian someone you wanna see bedecked in skimpy sequins? It's not like we haven't seen her in much, much less.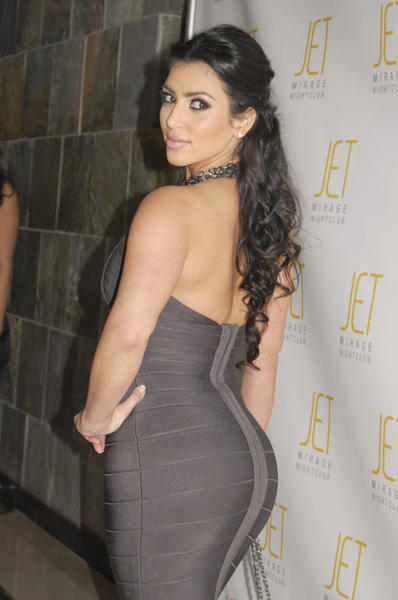 Kim Kardashian might being her large rear end to Dancing with the Stars.
Matt Richenthal is the Editor in Chief of TV Fanatic. Follow him on Twitter and on Google+.