On the latest installment of the glory that is, Mr. Boston - according to Mr. Boston at least - was totally frickin' robbed!
The reality TV quasi-star talked about his unceremonious elimination, his love for nudity, the resentment he holds as a result of leaving the show, and much more in an interview with VH1 conducted yesterday ...
VH1: People were pissed that you were voted off.
Mr. Boston: The producers were more pissed than anyone. They wanted him to get rid of Brandi. It was dumb of 12 Pack. Besides the money issue, he should've realized I make better ratings than Brandi and Destiney.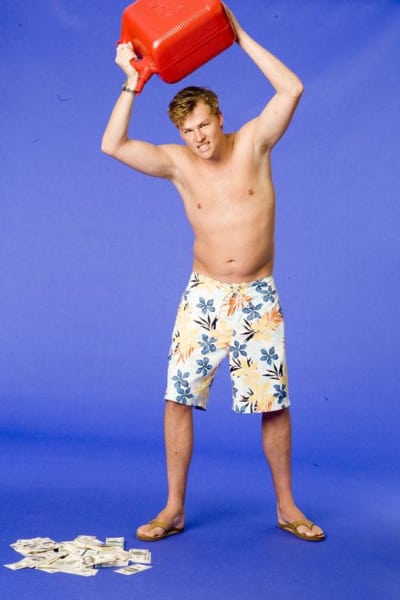 VH1: I read something you wrote in response to how everything went down on this show. You're done with reality TV?
Mr. Boston: I think I'll probably be retiring from VH1 reality shows now, mostly because I Love Money wasn't the most enjoyable experience for me. There's not much incentive to keep doing these shows. Unless I get my own show or something crazy like that, or I'm offered more money.
VH1: Was the experience all bad?
Mr. Boston: Pretty much, yeah. I had a much better time on I Love New York. This show, I thought it would be more fun with the girls, but they're the ones who can be the backstabbing bitches, of course. That made it really stressful and unenjoyable. Obviously, the house was really nice, but that alone could not create a good time for Mr. Boston.
VH1: When you speak of backstabbing, are you talking about Megan and Brandi?
Mr. Boston: Exactly.
VH1: Who was the hottest girl in the house?
Mr. Boston: Megan Hauserman, but personality-wise, it makes her so much less hot. It's as if her looks don't really matter anymore.
Continue reading Mr. Boston's closing thoughts here ...
Matt Richenthal is the Editor in Chief of TV Fanatic. Follow him on Twitter and on Google+.