Once again, it looks like The Bachelor picked the wrong woman.
Last season's star, London native Matt Grant, actually picked Lorenzo Lamas' blond, ditzy daughter Shayne Lamas as his bride to be.
After Grant moved to L.A. to be near his honey, Lamas, a wannabe actress, set up photo shoots for paparazzi on a California beach.
Matt Grant? Far from pleased.
That's the least of his concerns, however.
First he moved out of her place.
Then, last Tuesday, Shayne Lamas hooked up with Las Vegas media magnate Justin Weneger at Blush in the Wynn. There were no photos of them but New York Post got the scoop anyway.
"Matt has no idea," said a source. "She hasn't dumped him yet."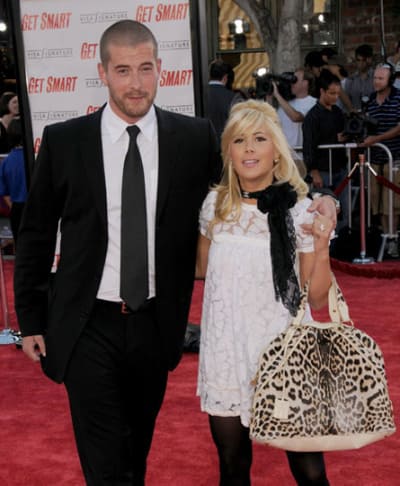 Matt Grant and Shayne Lamas in happier times (last month).
At least when the hammer drops, Matt Grant and his BFF / fellow Bachelor has-been Andy Baldwin can get together and commiserate.
Matt Richenthal is the Editor in Chief of TV Fanatic. Follow him on Twitter and on Google+.